The top three Republicans leaders and lawmakers in general are not going to agree on everything, but on "the big stuff" they owe it to voters and activists that put them in these enviable political positions to get that big stuff done. Then, they can fight and let the chips fall where they may on the little stuff.
But a fight is now inevitable.
Democrats and special interests groups are going to pile on and the liberal media that dislikes all three leaders are going to have a field day. Passage of what should be impactful legislation becomes difficult, bloody and arguably, unlikely.
No one gets off blameless here.
State Senator Brice Wiggins spoke with Y'all Politics on Thursday about the House income tax phase out bill. Wiggins said he supports the elimination of the income tax and reducing taxes, but what the Senate has been sent is a 300 page bill with over 20 tax increases. He says that tax swap is concerning as is the fact that the House has "hijacked" the teacher pay raise by inserting it in this bill.
Sen. Wiggins said the legislative process could produce a better bill. However, with 4 weeks left in the session and the enormity of the impact of this bill so late in the session it will be tough to do so.
MSDH daily COVID-19 reporting
Today MSDH is reporting 920 more cases of COVID-19 in Mississippi, 8 deaths, and 81 ongoing outbreaks in long-term care facilities. The total of #covid19 cases for the year is now 292,811, with 6,613 deaths. Case details and prevention guidance at https://t.co/YCv9xPyJDk pic.twitter.com/8kQRORhpCT

— MS Dept of Health (@msdh) February 25, 2021
Today in a press conference State Auditor Shad White announced Special Agents from his office have arrested Mardis Jones after he was indicted for fraud and embezzling public money in Tunica County. A $1,081,143.07 demand letter was issued to Jones upon his arrest. This amount represents the second-largest demand in a criminal case in the history of the Auditor's office and includes both interest and investigative expenses.
Jones was Executive Director of Tunica County Housing Incorporated (TCHI), an organization responsible for operating a program to rehabilitate dilapidated homes owned by low-income county residents. The program is funded by the Tunica County Board of Supervisors. The county called for Jones to take applications from local homeowners and connect them with contractors for home repairs. Jones then submitted funding requests to the Board of Supervisors to pay the contractors.
U.S. Senators Roger Wicker, R-Miss., and Debbie Stabenow, D-Mich., today introduced the Lifting Our Communities through Advance Liquidity for Infrastructure (LOCAL Infrastructure) Act of 2021. The legislation would amend the federal tax code to restore state and local governments' ability to use advance refunding to manage bond debt and reduce borrowing costs for public projects. This initiative could provide a boost to local communities across the nation as the U.S. deals with the economic effects of the COVID-19 outbreak.
"The coronavirus pandemic has placed enormous stress on state and local governments," Wicker said. "Restoring advance refunding would help state and local governments manage their existing debts and help free up additional capital for much-needed local projects related to infrastructure, including water and wastewater systems, healthcare, education, and other essential activities. At a time when interest rates are at historic lows, Congress should allow our local governments to seize this opportunity and pass along savings to their communities."
Congressman Thompson talks Trump lawsuit, vaccine rollout in churches
LIVE: @HomelandDems Chair @BennieGThompson is talking with @antjuansea https://t.co/RLJLogQ0Ix

— Third Way (@ThirdWayTweet) February 25, 2021
U.S. Senator Cindy Hyde-Smith (R-Miss.) today joined U.S. Senator Tom Cotton (R-Ark.) in introducing a resolution to oppose lifting sanctions on Iran.
Hyde-Smith is among 25 original cosponsors of S.Res.72. The lawmakers issued the following joint statement:
"The United States must maintain sanctions on the Iranian regime until it abandons its nuclear ambitions and ends its support for violence and terror around the region. Iran took advantage of weak policies during the Obama Administration, and President Biden must not repeat those same mistakes."
Hyde-Smith opposes Biden nominee Becerra
We're in the middle of a #pandemic & rather than nominate a medical professional or anyone with a healthcare background, @POTUS nominated Xavier Becerra. His "experience" is filing lawsuits to go against anything that is #prolife. Pres. Biden should withdraw his nomination.

— U.S. Senator Cindy Hyde-Smith (@SenHydeSmith) February 25, 2021
U.S. Senators Roger Wicker, R-Miss., and Amy Klobuchar, D-Minn., today reintroduced the Better Empowerment Now to Enhance Framework and Improve Treatments (BENEFIT) Act. This legislation would provide patients and advocates the ability to play a larger role in the Food and Drug Administration's (FDA) benefit-risk framework for drug approval.
"Millions of Americans living with rare diseases are waiting for groundbreaking drugs that could change their lives," Wicker said. "The BENEFIT Act would put patients first – giving them a larger role in the drug approval process as researchers work to find more breakthroughs."
Congressman Guest speaks on school reopening
MS has been a leader in safely reopening schools amid the COVID-19 pandemic. Children educated remotely are at a greater risk of academic, emotional & physical harm. The number of coronavirus cases is dropping rapidly, & all evidence points to the fact we can open schools safely. pic.twitter.com/5KBDFWpdNk

— Congressman Michael Guest (@RepMichaelGuest) February 25, 2021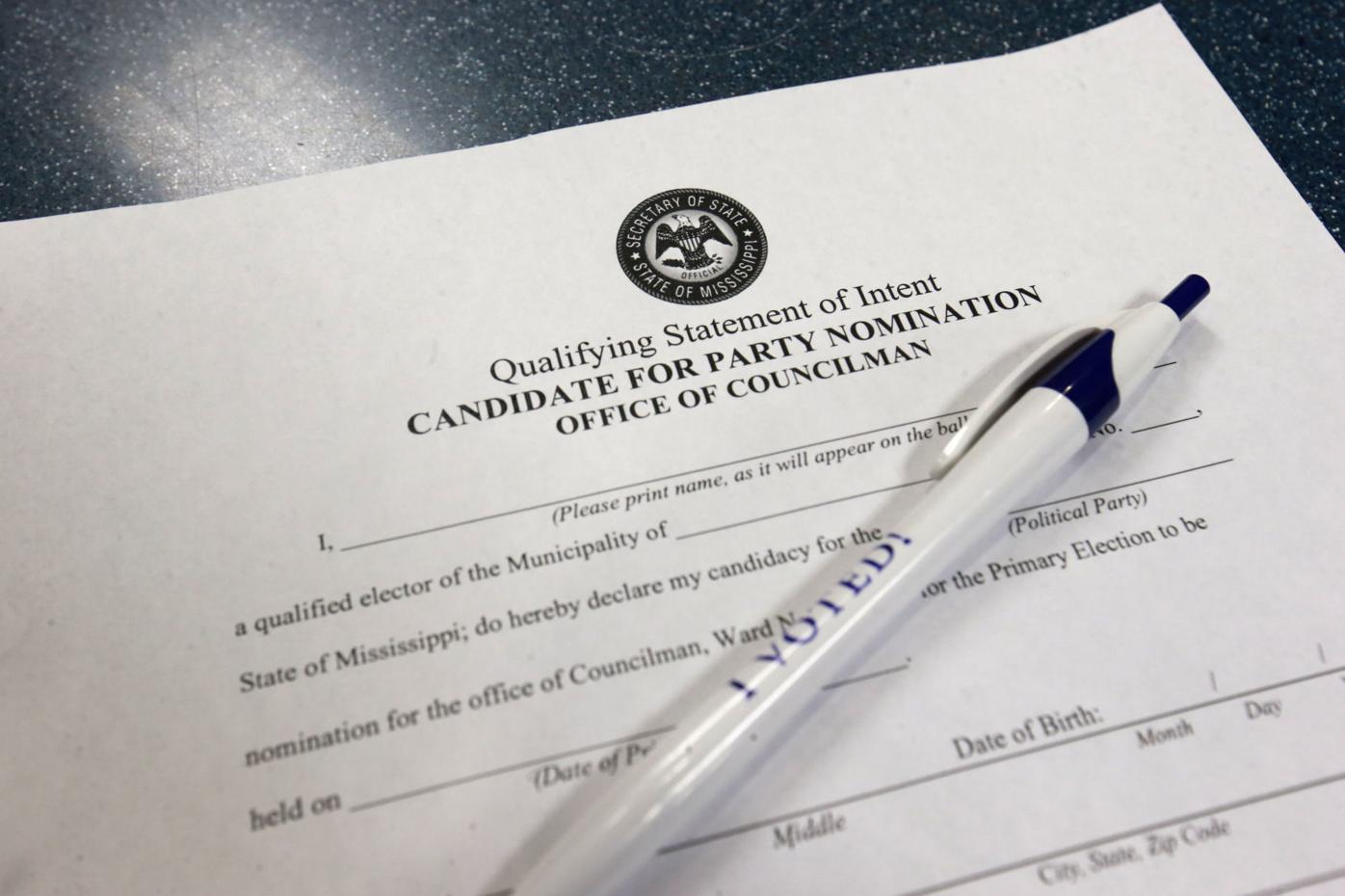 Uncertainty over a new residency requirement for municipal elections has now yielded litigation that could have statewide consequences.
A recent opinion from the Mississippi Attorney General's Office interpreted a 2019 law to mean that candidates for municipal offices must have been a resident of the ward and the municipality they're wishing to represent for two years, which clashed with previous interpretation of the law.
The opinion was issued days before the qualifying deadline and has caused some candidates to drop out of races, while election commissioners and party committees have struggled with questions about whether to certify certain other candidates.
Zack Grady, a Republican candidate for the D'Iberville City Council, filed an election challenge in Harrison County Circuit Court against Craig "Boots" Diaz, his primary opponent, and the D'Iberville municipal Republican executive committee for disqualifying him from his race and failing to certify him for the upcoming Republican primary.