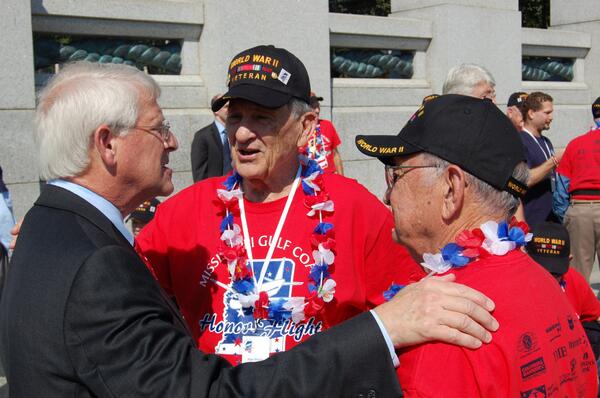 Honor Flight vets don't let barricades stop them at World War II Memorial
U.S. Rep. Steven Palazzo, Sen. Roger Wicker and other lawmakers from around the country met Mississippi Gulf Coast Honor Flight's World War II veterans this morning and moved the National Park Service barricades to let them into their memorial.
A bagpipe processional led the congressmen and veterans to the Mississippi section of the memorial, where veteran Donald Quinn laid the wreath with the help of Palazzo.
The barricades were erected in light of the government shutdown, which was prompted after lawmakers failed to reach a funding bill agreement last night.
Mississippi Press